Disney's newest princess, Elena and the Secret of Avalor is now on DVD. Children will enjoy watching the story of how Elena's adventures in Avalor began. Frozen in time and trapped inside the Amulet of Avalor for over forty years, Elena has finally found the one, brave princess who can set her free: Sofia of Enchancia! With help from magical flying Jaquins, spirit animal Zuzo, and young wizard-in-training Mateo, Princess Elena must unite her people and battle the evil sorceress Shuriki to reclaim her throne.
See how it all began, and discover the secret behind the legend of Disney's new Crown Princess.

Elena and the Secret of Avalor is a must-own for the entire family. It includes the TV Movie, Plus Four Additional Episodes, a Music Video and a free Exclusive Flying Jaquin Mobile.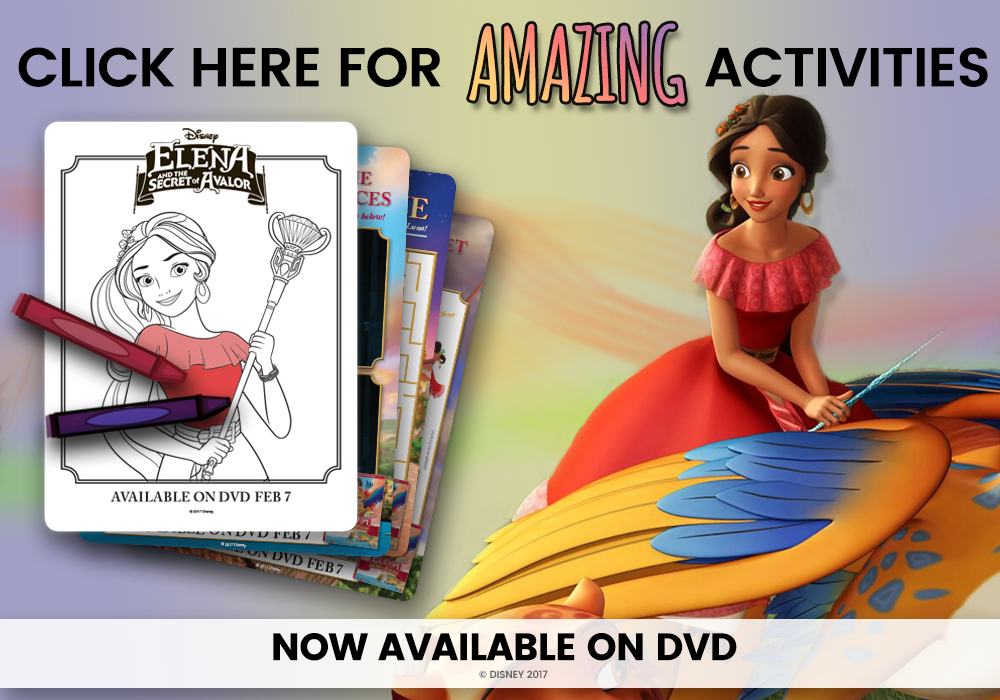 All rights reserved on photographs and written content Createwithmom © 2010 - 2017. Please Ask First Disclosure: For reviews and/or sponsored posts on this site I may have received special perks as part of my affiliation. Please note that all opinions and thoughts expressed are my own.