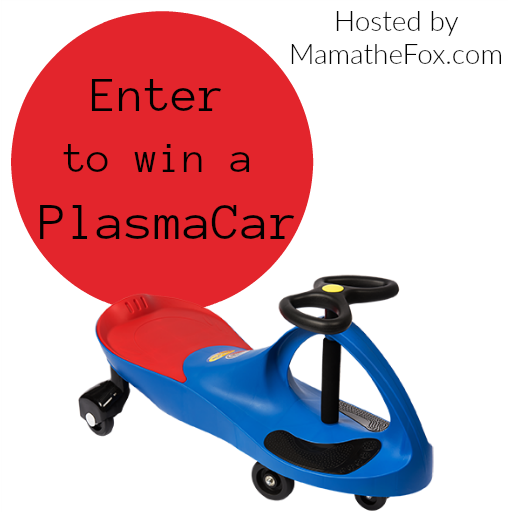 We love riding the PlasmaCar. It is a fabulous toy for both adults and children, as it can hold the weight of up to 120 lbs on uneven surfaces and 220 lbs on smooth surfaces. The Original PlasmaCar is a ride-on toy that does not have pedals, gears or a motor. Instead the rider uses their body to wiggle their way around.

It can be purchased online through

Amazon

.

Giveaway:
If you are in USA enter to win a PlasmaCar valued at $70.
This giveaway is hosted by

MamatheFox.com cohosted by MomJunky and Miki's Hope, and sponsored by PlasmaCar. MamatheFox and all participating blogs are not help responsible for sponsors who fail to fulfill their prize obligation. All rights reserved on the opinion of the written content Createwithmom © 2010 - 2018. Please Ask First